Login
Log in if you have an account
Register
By creating an account with our store, you will be able to move through the checkout process faster, store multiple addresses, view and track your orders in your account, and more.
Create an account
Enter the Waimea
Beer meets Beats, Rhymes and Life. Enter the Waimea, a journey through 36 chambers leading from hophead to hip-hophead.
[NL]
Uiltje Brewing Company brengt deze week de New Zealand Double IPA 'Enter the Waimea' uit. Een ode aan het iconische debuutalbum van the Wu-Tang Clan uit 1993, 'Enter the Wu-Tang' (36 Chambers). De lancering van dit speciaalbier markeert daarnaast de start van een structureel partnership tussen de Beats, Rhymes & Life Podcast en de bierbrouwer. Naast een gezamenlijke maandelijkse geupdate playlist, wordt de release van 'Enter the Waimea' gevierd met een speciale BRAL. podcast, waarin de legendarische plaat uitvoerig wordt besproken.
"We zoeken met Uiltje al langer de verbinding met muziek." vertelt Bart van Kleef, Head of Marketing & Branding bij Uiltje Brewing Company. "Dat deden we al actief door het promoten onze eigen playlist en door de uitgave van diverse speciaalbieren in het verleden, zoals de

'
California Love
'

of

'
the Fresh Prince of Bravo
'

. Die releases laten het zien; we zijn gewoon een beetje suckers voor die jaren '90 muziek. Met de release van 'Enter the Waimea' voelt het als een logische stap om nóg meer de verbinding met liefhebbers van hiphop uit de hoogtijdagen te zoeken."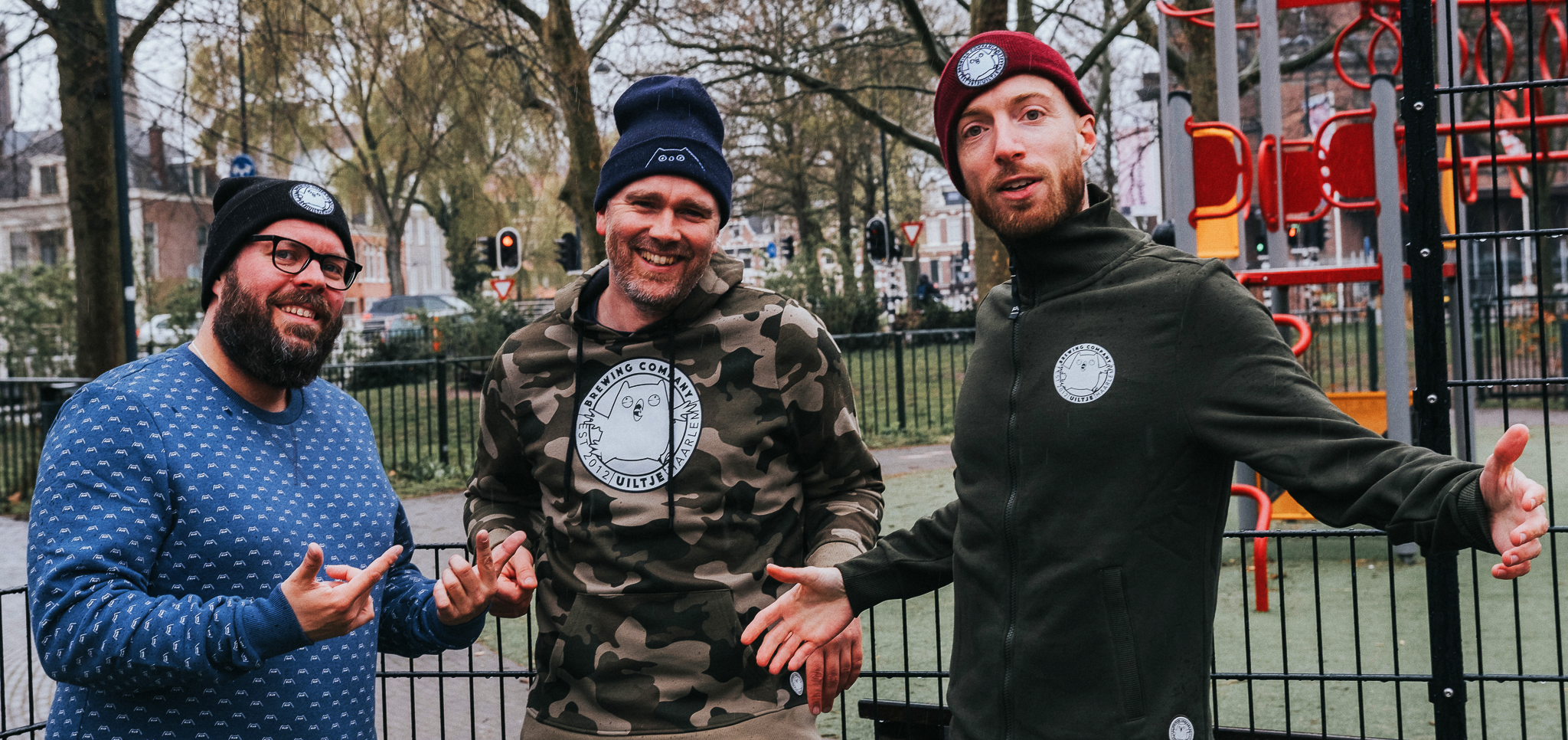 vlnr: Nick Hoogzaad (Sluwe Voszz), Michel Lindenborn (Noot), Casper Knipscheer (Mr. Ghostman)
"Uiltje is uitgesproken en creatief. In de bieren die ze brouwen, maar ook in de uitingen. Dat matcht gewoon lekker." schetst Michel Lindenborn, co-host en producer bij BRAL., de samenwerking. "We delen de liefde voor 90's hiphop, zonder ons af te sluiten voor nieuwe muziek. We hopen met onze playlists en podcasts liefhebbers hiphop aan te reiken waar ze al van houden én ze een beetje te kietelen met muziek die ze nog niet goed kennen."
De samenwerking trapt af met een BRAL. special over het baanbrekende 'Enter the Wu-Tang' (36 chambers). In de podcast geeft co-host Casper Knipscheer, als voormalig Europees Tour Manager van diverse Wu-Tang Clan leden met verhalen uit de eerste hand, meer achtergrond bij het ontstaan van de debuutplaat. Daarnaast cureert BRAL., leunend op hun eigen wandelende encyclopedie en co-host Nick Hoogzaad, een maandelijkse playlist voor Uiltje. Die lijst start met een sterke selectie uit het rijke oeuvre van de Amerikaanse hiphop legendes.
"Als de wereld straks weer een beetje open gaat, zien we nog veel meer mooie mogelijkheden," besluit Bart. "met het netwerk van BRAL., onze gezamenlijke creativiteit en de mogelijkheden die onze brouwerij ons biedt, gaan we in de komende maanden kijken of we elkaar kunnen versterken met toffe acties en evenementen." 
Podcast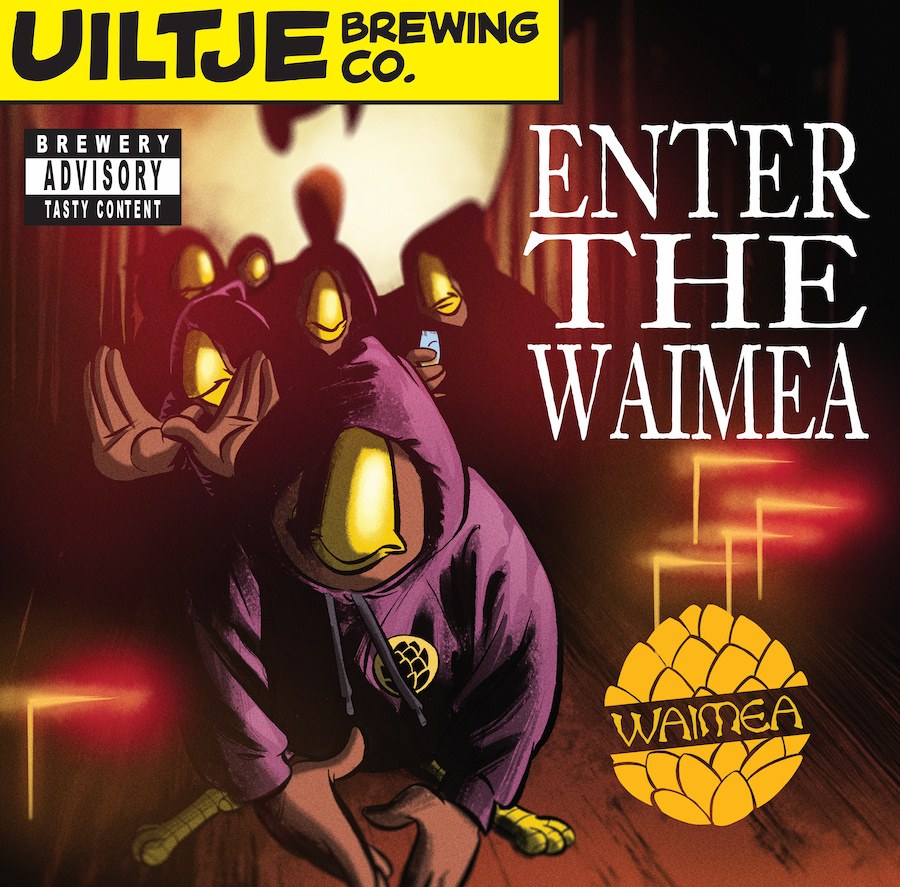 De BRAL. X Uiltje 'Enter the Wu-Tang' Special beluister je via de website van Uiltje. Je vindt er ook Uiltje Brewing Company's limited edition NZ Double IPA 'Enter the Waimea'. De Uiltje x BRAL. 'Beers, Rhymes & Life' playlist wordt maandelijks ververst en de eerste versie, tjokvol Wu-Tang klassiekers vind je hier op Spotify.
Uiltje x BRAL. Beers, Rhymes and Life

Spotify Playlist
Meer info over BRAL. check je hier