Login
Log in if you have an account
Register
By creating an account with our store, you will be able to move through the checkout process faster, store multiple addresses, view and track your orders in your account, and more.
Create an account
Fresh & Fast by Uiltje Brewing
Fresh Beer with Fresh & Fast!
Fresh and Fast, the name says it all! We deliver our beers right at your doorstep as fresh as possible! Hop-forward beer styles such as IPA, New England style IPA, Pale Ale, Double, and Triple IPA should be enjoyed fresh... As soon as possible after packaging.
An IPA beer is like a fresh croissant... You wouldn't step into the bakery on Monday morning to buy a croissant for next Friday, would you!? This is the reason why we've introduced Fresh & Fast. Only hop-forward beers delivered to your doorstep within 48 hours after packaging. This way you can enjoy your IPA almost as fresh as our brewers do straight from the tank.
Get your deal right here:
There are some beers that need some time before they are at their best. Some stronger beers such as; Barleywine, Triple beers, and other strong, dark beers. Hop-forward beers however, are best consumed as FRESH as possible. Yes, hops are natural preservatives, meaning that they take a longer time to expire. This is true, yet, the flavors of the beers are not getting any better when leaving it in a cupboard some time. General rule of thumb; Hop-forward beers taste best when drunk as fresh as possible!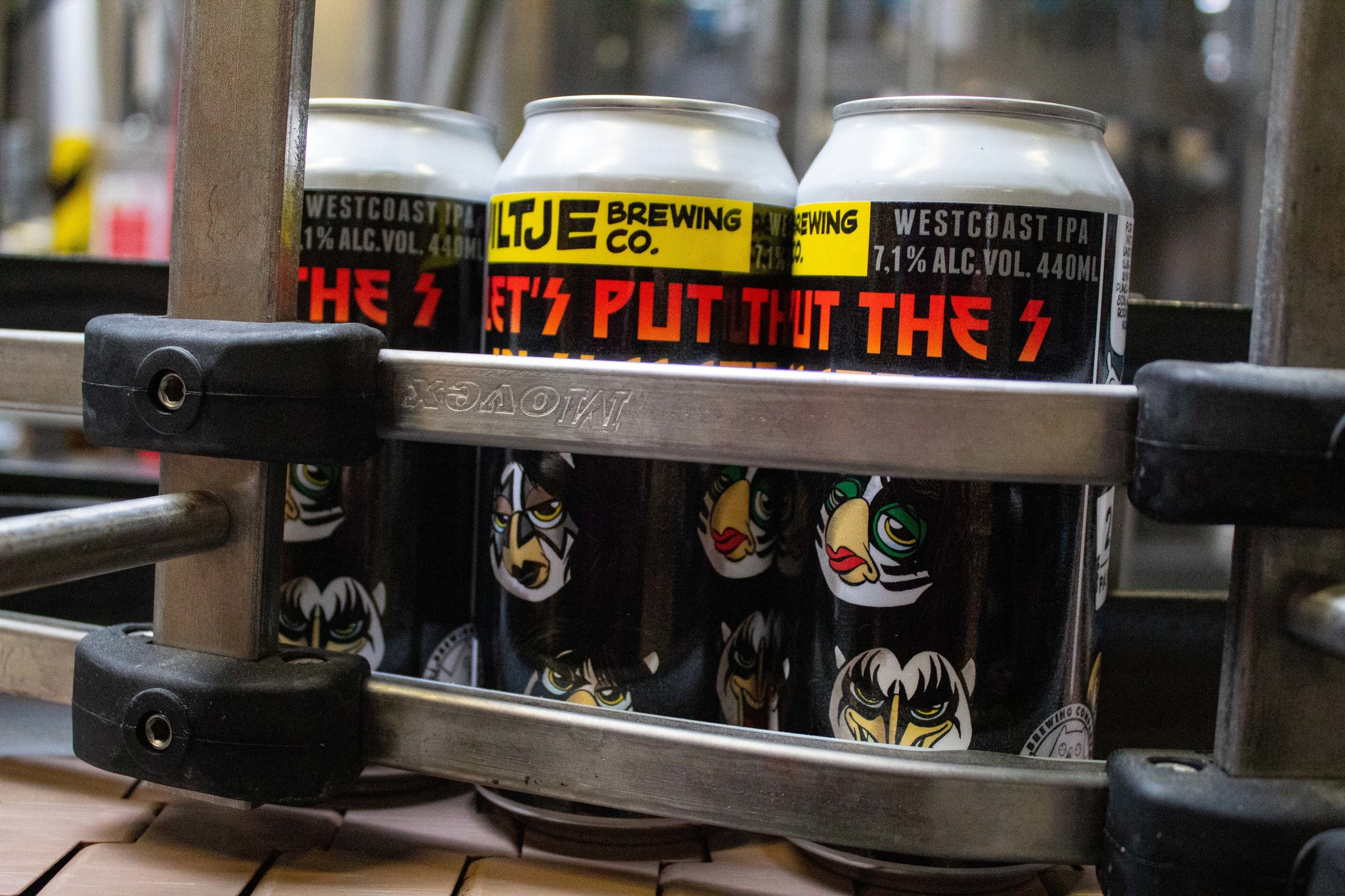 WHY DO WE DO THIS?
We know an IPA beer is best enjoyed as fresh as possible, but do you? Most beer is stored too long and too warm in warehouses, which is bad for the quality of the beer. Also going from cold to warm to cold again is not especially flavor enhancing. With Fresh and Fast we can show you what it's like to drink a really, really fresh IPA at home from your own fridge. Every other week we release a new, hop-forward beer that you are able to order with our Fresh & fast service. We will get those beers to you as fast as possible so the only thing you have to do is put them in the fridge, wait for those bad boys to get cold, and crack them open! Never before have you been able to drink freshly brewed beer that comes straight from the lager tank!
Cans or bottles?
The beer we will be sending through our Fresh & Fast program will only be packaged in cans. We prefer cans over bottles, and we hope that after reading this, you do too! First of all, canned beer is better for the beer's flavor and aroma. Time is not the only influential factor on a hop-forward beer's flavor. There are countless factors that influence a beer's flavor. Chief among them being time (which is a problem solved by our Fresh & Fast service). Yet another factor, which is unfortunately highly underestimated, is light. Beer that is exposed to too much light will taste considerably less fresh rather than canned beer. Light can cause beer to turn a little skunky or to spoil earlier than beer that is not exposed to light. This is exactly the reason why most bottles are made by tinted glass so light is less likely to get into contact with the beer. This does unfortunately not block all the light, and therefore cans are better to keep your beers fresh.

Because of the aluminum package, sunlight won't reach the beer and that way it will keep its hoppy flavor even better than bottled beer. Beer in cans have a certain status of being cheaper, more chuggable beer. But now you know, that image is completely false and the canned beers are actually better!
A pack of Fresh & Fast beer comes in a box of 12x440ml cans!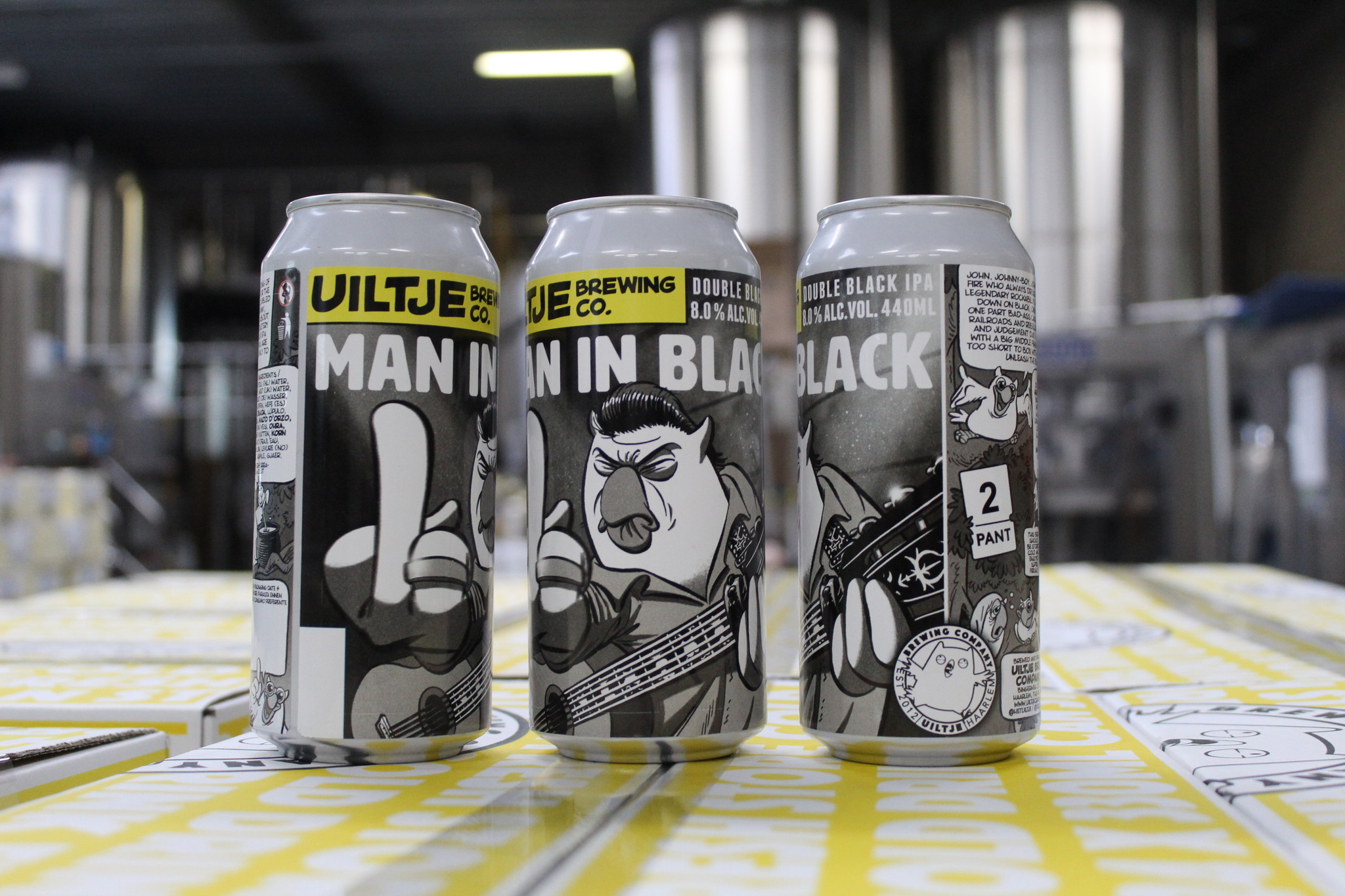 OK, AND HOW DOES IT WORK?
Every other week, we ship out a Fresh and Fast delivery in cases of 12x440ml cans. We only start brewing when 75% of the beer is pre-sold. This way we make sure the beer will be shipped out the day of packaging and is not unnecessarily stored in our cold room in the brewery. Wednesdays are packaging days; afterwards the beer will be picked up by couriers and delivered to your doorstep within 48 hours. Definitely before the weekend begins!

Oh, and if you live in one of Holland's 45 largest cities*, then you are lucky! Because on Wednesday, the beer will be picked up by a bike courier service and delivered the very same evening!

* Those largest cities are: Almere, Alphen aan den Rijn, Amersfoort, Amsterdam, Amsterdam-Duivendrecht, Apeldoorn, Arnhem, Bavel, Bergen op Zoom, Breda, Colmschate, Dalem, Den Bosch, Den Haag, Deventer, Eindhoven, Enschede, Gorinchem, Gouda, Groningen, Gouda, Haarlem, Hengelo, Hilversum, Hoogland, Hooglanderveen, Leeuwarden, Leidschendam, Lent, Prinsenbeek, Nijmegen, Nijverdal, Rijswijk, Rosmalen, Rotterdam, Rozendaal, Teteringen, Tilburg, Uden, Ulvenhout, Utrecht, Velp, Voorburg, Warnsveld, Zutphen & Zwolle
Fresh & Fast Release Schedule
Fresh beer tastes best when it's still fresh! Underneath you will find the schedule of the Fresh & Fast beers that you can expect at your doorstep for the upcoming months!
If you want a certain batch, make sure you place your order 3 days in advance of the cut-off day. The cut-off day for each batch is listed below:
24 Februari - James Blonde (Collab Bronckhorster): 6,5% Gin/Tonic Brut IPA
10 Maart - Owl Bundy: 8,2% NEIIPA
24 Maart - Mr. Green: 11,% Triple IPA
7 April - Put On A Hoppy Face: 9,0% Double IPA
21 April - Mmmmmm Hop: 5,6% Westcoast IPA
5 May - Enter the Waimea: 8,6% NZ IPA
19 May - Getting Jiggy with it: 5,6% Juicy IPA
2 June - Motorhops: 7,6% NEIIPA
16 June - Hopsigalactic: 8,2% Double IPA
30 June - Corn: 7,0% Brut IPA
Fresh beers in my fridge every month? Now you can!
If you want to ensure yourself some of the next Fresh and Fast delivery you can subscribe to one of these possibilities:
SUBSCRIPTIONS: