Login
Log in if you have an account
Register
By creating an account with our store, you will be able to move through the checkout process faster, store multiple addresses, view and track your orders in your account, and more.
Create an account
How we built the Uiltje nest
02 Jun 2020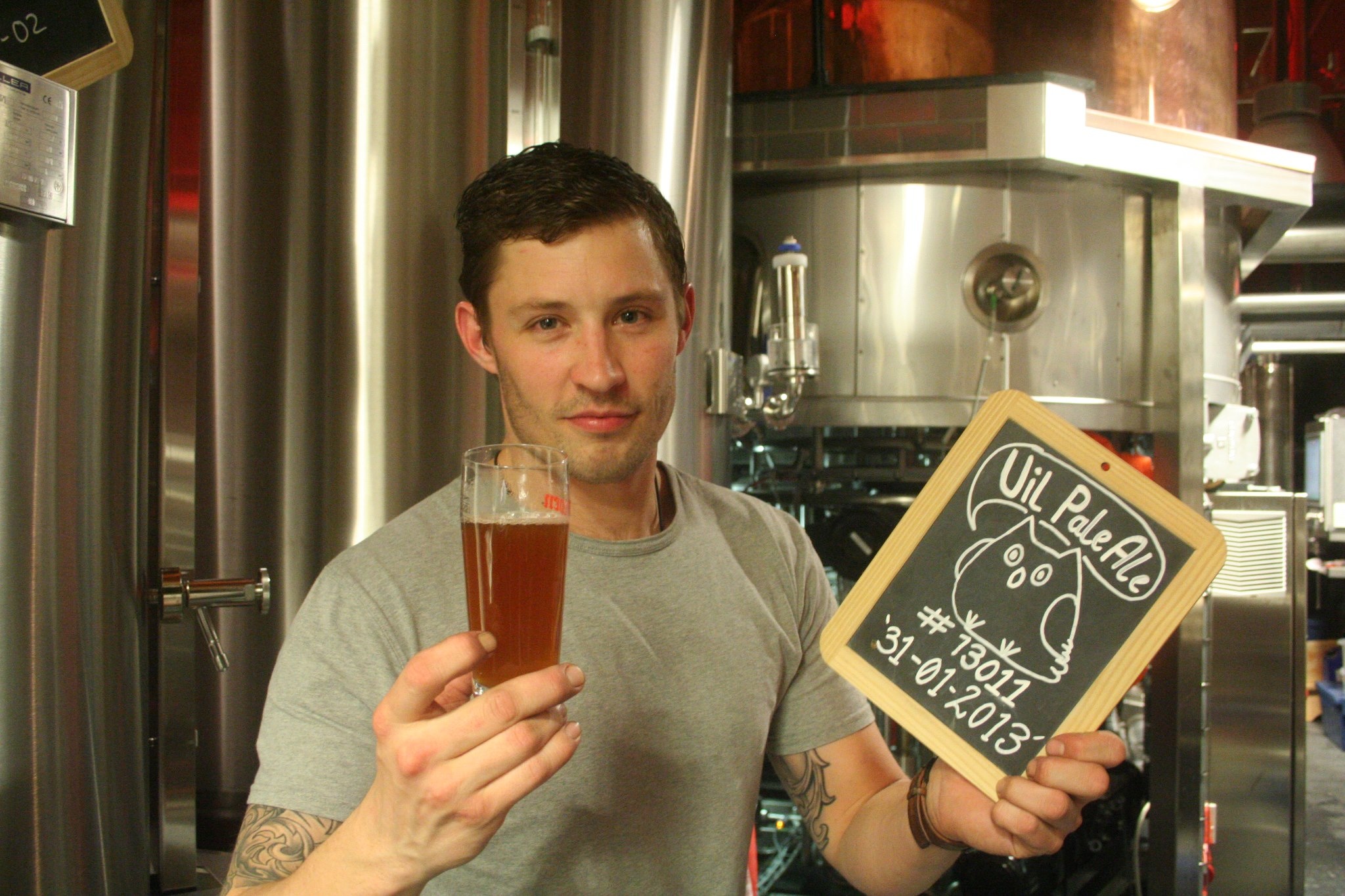 There is no doubt that over the last few years, the craft beer movement has taken the Netherlands by storm. You only need to head to the beer aisles in the supermarket and you'll see that what used to be dominated by the usual suspect lager breweries, is now also occupied by an assortment of other beers, namely craft beers. Today we're going to explore how Rob's brewery dream came to be. 
Craft Beer Revolution
The craft beer revolution has been an incredible phenomenon in the beer world, and what began originally in the US (way back in the 70s!) eventually crossed the Atlantic to the UK and throughout the rest of Europe more recently. It has been fantastic for beer fans with breweries popping up all over the place - the first thing I do when I go somewhere new is to search for the local brewery, and of course, sample their beers. Here in the Netherlands, there are now hundreds of breweries, whose beers can now be enjoyed throughout the country. The craft beer movement has led to old beer styles being re-discovered and re-invented as well as the development of new beer styles. Advances in technologies, for instance such as in malting and hop breeding, has also meant that brewers have had the chance to experiment a lot more! I think it's safe to say that over the last few years, new (and old) breweries have really been pushing boundaries. As for the consumer? Well this has meant that there is an endless choice of beers to drink, which have been made all the more easier by the boom in dedicated craft beer bars and shops.   
Rob's brewery dream 
So how about Uiltje? Well Rob, our founder, started experimenting in his kitchen and soon fell in love with home brewing. He then got a job in the Jopenkerk, located in the heart of Haarlem, first behind the bar but soon training as a brewer, thus learning all the tricks of the trade. If you read our blog about our brewer Roel, you'll have already read that during a trip to the US, Rob started to share his visions of opening his own brewery. By this stage Rob had already set up the Uiltje brand and begun to brew his beers at Jopen through contract brewing. However as Jopen became busier and the beers from Uiltje also grew in popularity, it soon became all the more apparent that we needed our own Uiltje nest. 
Uiltje Nest 
In September 2016, we opened our brewery in the Waardepolder. Brewing steadily more and more every year (we're going to need more tanks to keep up with demand!), you can now find Uiltje not only throughout the Netherlands but also around the world, with exports making up 40% of our beer output. However I should mention that even though we continue to grow, we want to do this without either compromising the quality of the beer or the passion of the team - if we're not having fun doing what we're doing, then we're doing it wrong! Since we've begun we have brewed hundreds of beers, experimenting with all sorts of different quirky ingredients. Some have proven to be a real hit, (Stroopwafel beer anyone?) whereas some should never see the light of day again (we're talkin' to you Skittles beer). We're known for specialising in IPAs and as such one of the things we focus on right now is to brew the freshest beer and to share it with you as quickly as possible.  If you'd like to see our array of beers available, then be sure to check out our webshop!  
Leave a comment