Login
Log in if you have an account
Register
By creating an account with our store, you will be able to move through the checkout process faster, store multiple addresses, view and track your orders in your account, and more.
Create an account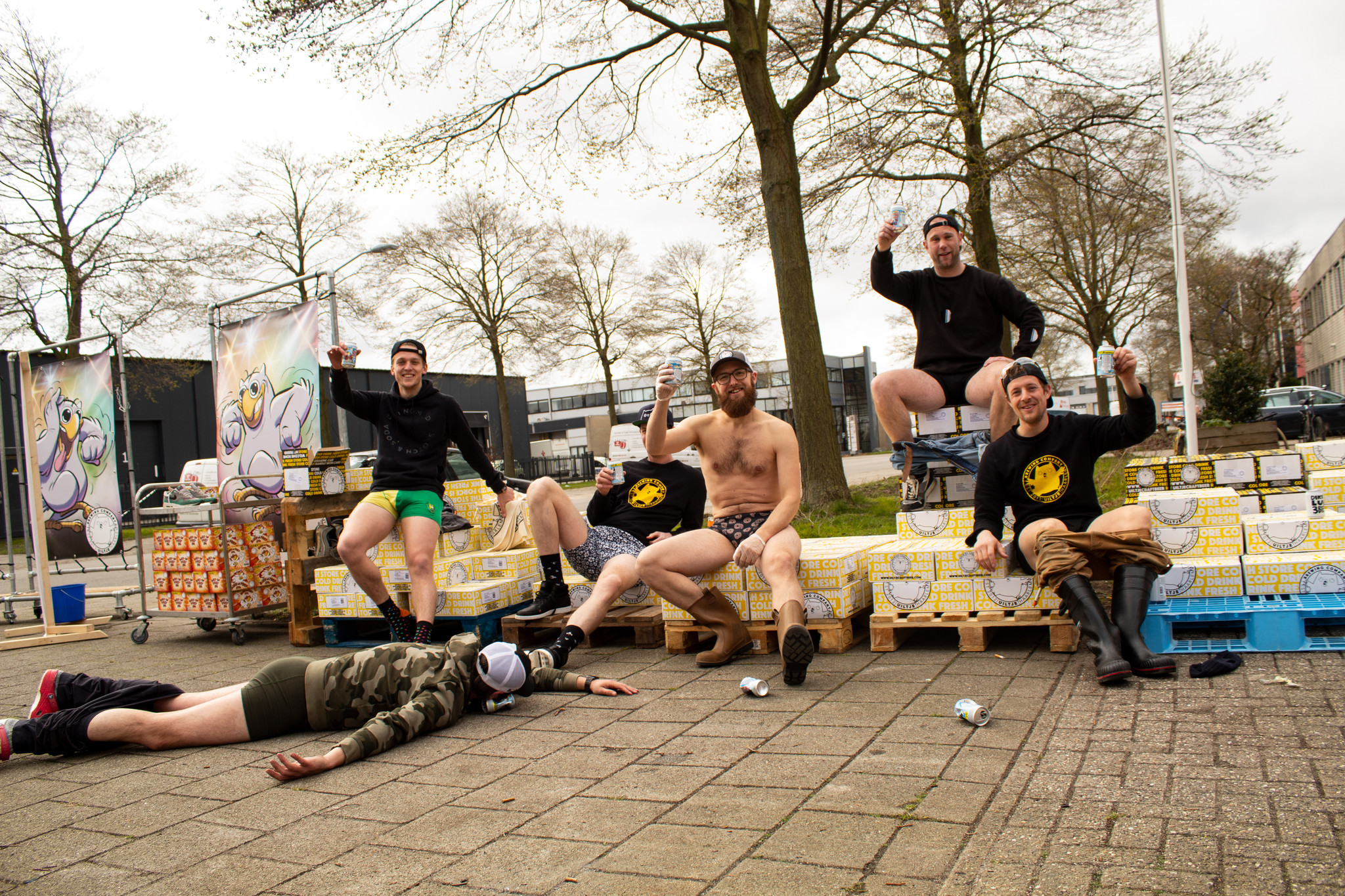 As I debated as to what I should write about for my next blog post, my brother happened to mention that the Finnish had a special word and tradition called kalsarikännit or (pӓntsdrunk is the anglicised version) for drinking alone at home in your underwear. Given the current situation wherein most of us will be self isolating at home, I thought this was the perfect topic and decided to investigate it further.   
The origins of drinking alone in your underwear
So how did the Finnish come up with the tradition? Well as a country that has long dark winters and with temperatures dropping to -15C, I suppose that it isn't a real surprise that they came up with a habit of staying inside in the warmth and drinking alone. Why venture out in the freezing cold when you can just stay inside, take your clothes off, and enjoy a few beers in front of the fireplace? This is how it was explained by Finnish author Miska Rantanen who was behind the translation of kalsarikannit into pӓntsdrunk. A little research reveals that the Finnish Ministry of Foreign Affairs has even officially defined the activity as  "the feeling when you are going to get drunk home alone in your underwear with no intention of going out.". The beauty of this activity is in its simplicity, but it's also essential to be well prepared in terms of having enough beer and snacks at hand. 
A well established tradition?
Sadly I don't know anyone Finnish who can tell me how popular kalsarikannit  is (please tell us if you know!) but not only do the Finnish have an official definition, they've also created emojis specially to demonstrate pӓntsdrunk, although sadly you can't download them here in the Netherlands. You might be laughing or still not convinced by the concept, but Finland has won the award for being the happiest country in the world three years in a row. Of course it would be difficult to correlate this directly with kalsarikannit, but safe to say they are definitely onto something... 
Uiltje Pӓntsdrunk pairing 
I must admit that whilst I have been enjoying plenty of beer, I haven't quite gotten to the stage of being pӓntsdrunk, although a few more weeks in self isolation and it will be tempting. So which Uiltje beer to drink in your underwear? Not an easy choice but I would probably go for one of our newer core beers, Fancy Pants, a 6,5% Brut IPA. As a Brut beer it is very dry and as such dangerously easy to drink. Perhaps somewhat ironic given the name of the beer, this is a beer that I could definitely enjoy a few of and end up pӓntsdrunk on. If you're struggling to decide which beers to enjoy, then why not try one of our weekly webshop deals? A new selection of beers selected on a weekly basis means that you'll be able to enjoy a range of our beers from the comfort of your sofa in your underwear.
Leave a comment