Login
Log in if you have an account
Register
By creating an account with our store, you will be able to move through the checkout process faster, store multiple addresses, view and track your orders in your account, and more.
Create an account
Our Tour Manager Zoe
18 Oct 2019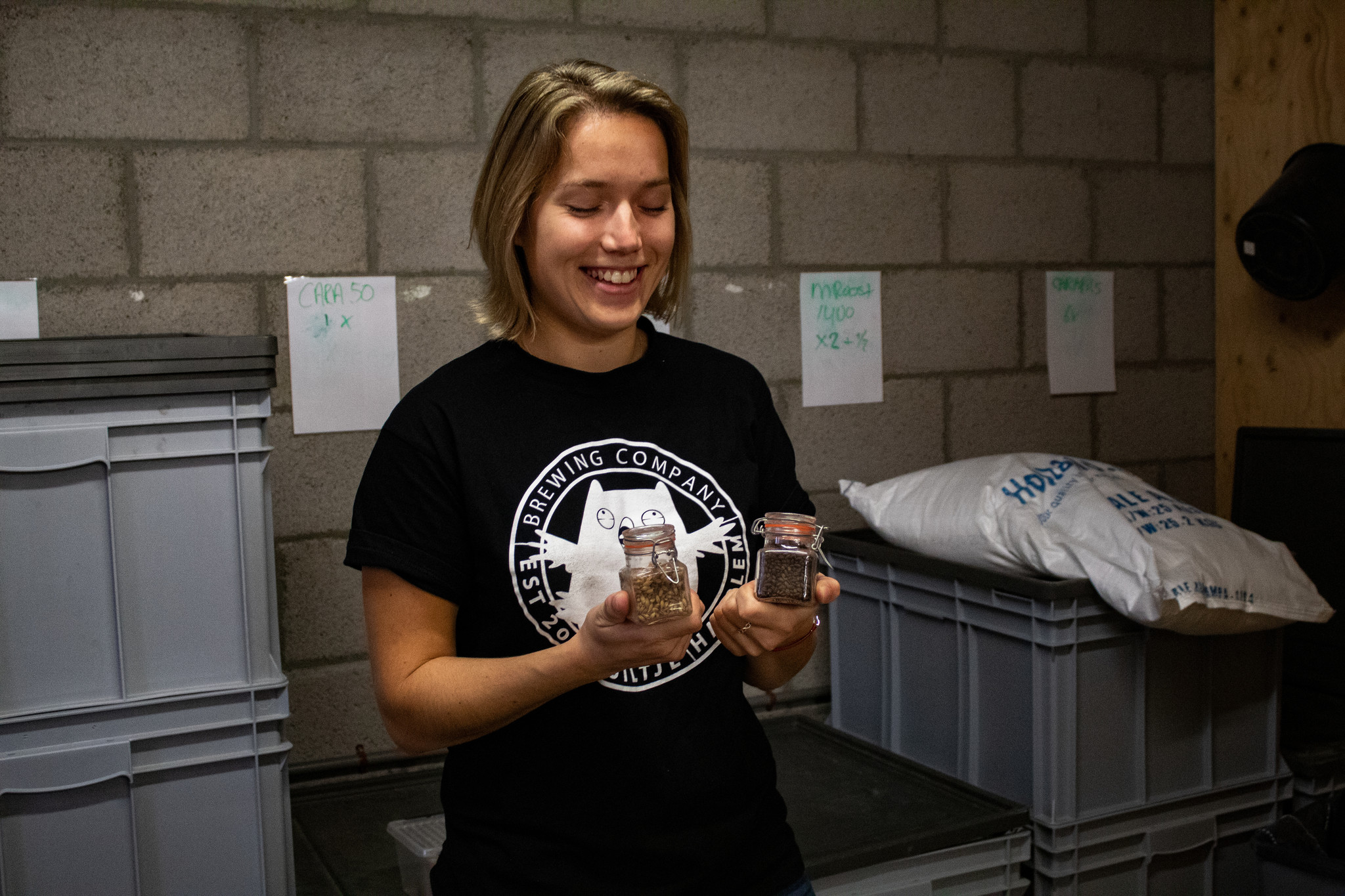 Uiltje Brewery Tours
Whilst we were debating what would be a good topic for the next Uiltje blog post, we decided that it would perhaps be nice for me to share with you a little about the brewery tours and how I myself ended up in the Uiltje nest. 
Rewind back a year and I arrived at Uiltje on a scorching hot Friday afternoon to meet Roel, one of Uiltje's 'founding fathers' and most experienced brewers. One of the first things that struck me was the 'gezellige' vibe that you experience upon entering the brewery, everyone smiling and very welcoming. Not surprisingly, the beers went down very easily too. At the time I was working for a brewery back home in England, where the focus was on more traditional styles of beer, and as such trying all these hop fuelled IPAs was a real game changer and I knew instantly that I wanted to be a part of the Uiltje family, plotting how I could get a job with these guys... 
Persuaded at first sight
I quickly realised that there was a lot of potential for brewery tours at Uiltje. Not only is it a great story as to how Robbert founded Uiltje as well as the inspiration behind the artwork and beer names (you'll have to join a tour to hear this!) but being a relatively young craft brewery, we're still small enough that when you enter the brewery you can get up close and personal with the whole set up. 
Admittedly I was a little nervous as to how popular the tours would prove to be - we are a little out of the way from the centre of Haarlem - however I had nothing to fear. It has been wonderful to see how many people will make the journey - an 'IPA pilgrimage' so to speak- to come and see how we brew our scrumptious beers, and I've been amazed that not only do we attract people from across the Netherlands but from around the world too! Since I've begun, I've had over a 1000 people enter the brewery for a tour. 
How about a tour?
Funnily enough, people often ask whether I ever get bored of giving tours, and the simple answer is no. Every tour is different and one of my favourite aspects of being a tour guide is that you never know who's going to join you on a tour, whether it's a mega beer fan who's also a homebrewer or whether it's someone who is simply curious as to how beer is brewed. During the tour I like to give an insight into how we brew our beers, rather than an overly technical explanation, allowing everyone hopefully to appreciate the unique process and ingredients that must go into brewing a beer. This means that I never stop learning about beer and brewing, and perhaps more importantly, never stop receiving beer recommendations from fellow beer lovers.
Cheers!
Zoe, Tours Manager 
Leave a comment