Login
Log in if you have an account
Register
By creating an account with our store, you will be able to move through the checkout process faster, store multiple addresses, view and track your orders in your account, and more.
Create an account
Meet the Brewer: Gido
03 Aug 2020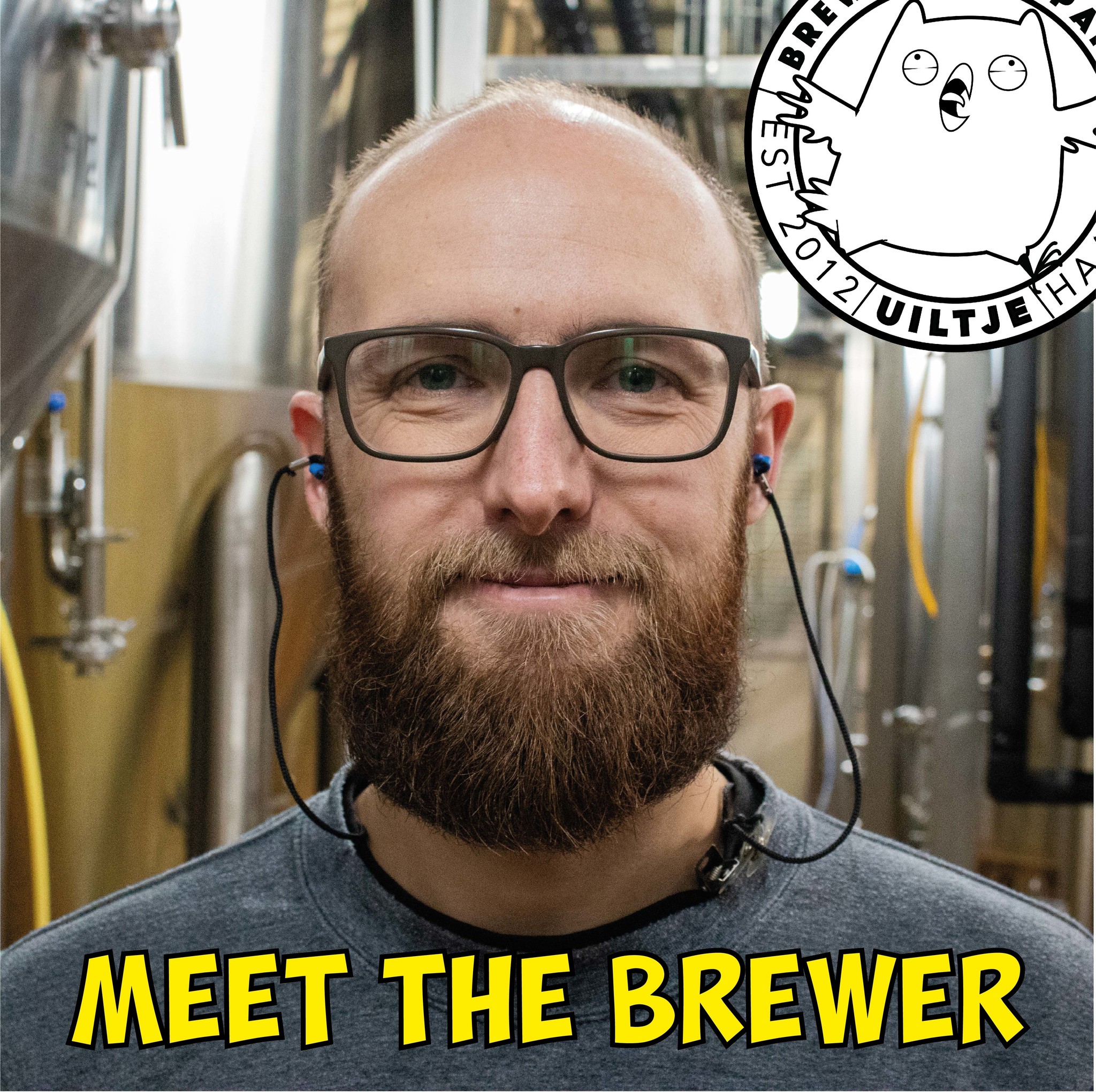 So we thought we'd dedicate another blog to one of our brewers, this time it's Gido! If he looks familiar then that's probably because you recognise him from our 'beer fountain' video, where he's calmly standing at the top of the ladder whilst the beer explosion prevailed. 
Jack of all trades, Master of all?
In true Dutch fashion, Gido spent the first few years of his life in Gouda, living in a windmill which his father operated to crush grain for local bakeries as well as breweries (perhaps a sign of things to come?). He then moved to Haarlem when he was 7 and as such he considers himself a Haarlem 'mosquito'. Gido went to Velp to study forestry and nature management - making him a qualified tree surgeon! After his studies, he decided to do some travelling with one of his best friends, so equipped with a VW van, they spent a total 6 months travelling around Eastern Europe! 
When Gido returned he worked in a local Haarlem thrift shop, where he was able to obtain his truck driver's licence. Though he went on to work as a tree surgeon for two years in Amsterdam, he saw that Jopen were hiring drivers and decided to apply, he had enjoyed their beers and had the correct driving licence too. Bearing in mind that Jopen was still quite young at the time, when Gido wasn't driving he was helping out wherever he could in the brewery. However Jopen was soon expanding and Gido was spending more and more time on the brewing side of things, so much so that he soon no longer had the time to do his main job of driving! As Jopen developed their brewery, it was becoming clear that he had an eye for the technical side of things too! 
Just around the corner from Jopen's brewery in the Waardepolder, Rob and Roel were busy setting up the Uiltje brewery which was up and running by September 2016. As the breweries are only a few hundred metres apart, and Gido knew Rob and Ruben (our director) from when they were both at Jopen, he often popped over to see how things were progressing. He went on to join the Uiltje crew by December of the same year. Why the move from Jopen to Uiltje you might ask? Well Gido enjoyed the diverse challenges that were presented with helping to establish a new brewery and loved the fact that no two days are the same at the Uiltje nestje!  
Maintenance Uil
And so today? Well when he's not busy on the brewing side of things, Gido helps Gerard, who is our chief owl of maintenance, with any technical maintenance that needs to be done, ensuring that the brewery can operate smoothly. If I've ever had any questions regarding how some part of the brewhouse works, I know that I can rely on Gido to provide a real passionate in depth explanation of it all. What does Gido like to do in his spare time? He's a mega fan of Lego - he's currently working on a Lamborghini - playing games and watching series. He's also a bit of a cinema geek and goes at least once a week, as well as going to Arthuis and movie festivals. And finally, what is Gido's favourite Uiltje beer? Well whilst he loves an old school German weisse, he loved the Lekker Bakkie Kobie! Cognac barrel aged beer (he's still got a couple hidden away!) that we released a few years ago. Gido's also a big fan of our Dikke Lul 3Bier - he has a t-shirt with the name written on it which he loves to wear on holidays in the hope that people ask him what it means!  
Leave a comment