Login
Log in if you have an account
Register
By creating an account with our store, you will be able to move through the checkout process faster, store multiple addresses, view and track your orders in your account, and more.
Create an account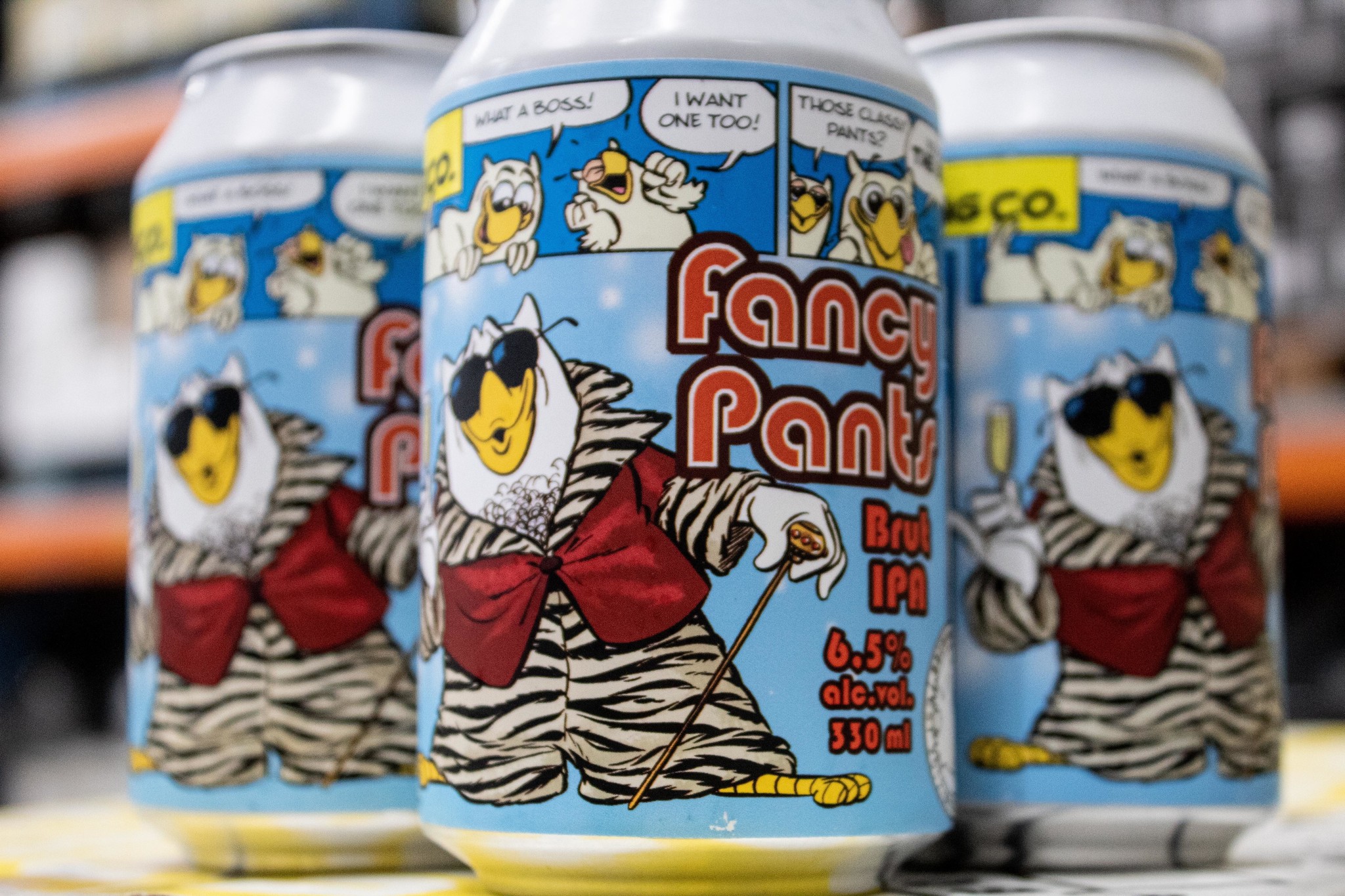 This blog is going to focus on a beer style that we have grown to love over the past year here at Uiltje, which is the Brut IPA. We'll start off by explaining how Brut IPAs came to be and how they are brewed in comparison to other IPAs. We'll then explore some of those that we have brewed, with a closer look at Fancy Pants, a Brut IPA that we added to our core range earlier this year. 
What is a Brut IPA?
So what actually is a Brut IPA? Well hopefully the word 'Brut' will give you some kind of a clue. It is of course a word usually associated with champagne and it means that the bubbly stuff is dry, and this is exactly what we are trying to replicate with the beer. A relatively young beer style that was first trialled and brewed in San Francisco a couple of years ago, it has nevertheless proven to be very popular in the craft beer industry. So how do we brew such a beer? Put simply, we will brew our IPA as normal, however, during fermentation, we throw in some natural enzymes (called amyloglucosidase) which will help to further break down our sugars (not all of the sugars are easily fermentable!), essentially giving our yeast more 'food' as it breaks down our sugars into alcohol. The result is a very dry beer as there are a lot less sugars to give the beer any sweetness.   
Some of our favourites 
Those include you who follow closely which beers we release will know that we have already brewed a range of Brut IPAs. These include the Bellini Brut IPA, a dangerously easy to drink peach-y beer that we brewed last spring. We've also released a couple of Brut IPAs through our Fresh & Fast service - if you still haven't heard of it, every second Thursday we deliver a fresh box of beer straight to your house, as soon as possible after packaging (within 48 hours!), Including Simcoe the St Bernard and Here Comes the Summit, with both proving to be very popular. These are just a couple of examples and as a craft brewery, it should be of no surprise that we have loved to experiment with this relatively young beer style!
Fancy Pants 
We loved our Brut IPAs so much that we decided to add one to our core range, which we updated at the end of the Autumn. This means that we now have Fancy Pants (a very suitable name right?), A Brut IPA packed with flavors of white grape, grapefruit and stone fruit. At 6.5% it is very moreish and I find that one can very easily enjoy a few cans of this - although it has only been around for a few months it has proven to be an instant success both amongst our customers and the Uiltje crew. If you'd like to give it a try, then check out our webshop, but be quick, even though it's one of our core beers, it always seems to disappear very quickly! Keep an eye on our social media to see when we release a fresh new batch!
Leave a comment