Login
Log in if you have an account
Register
By creating an account with our store, you will be able to move through the checkout process faster, store multiple addresses, view and track your orders in your account, and more.
Create an account
Beertual Pong
08 May 2020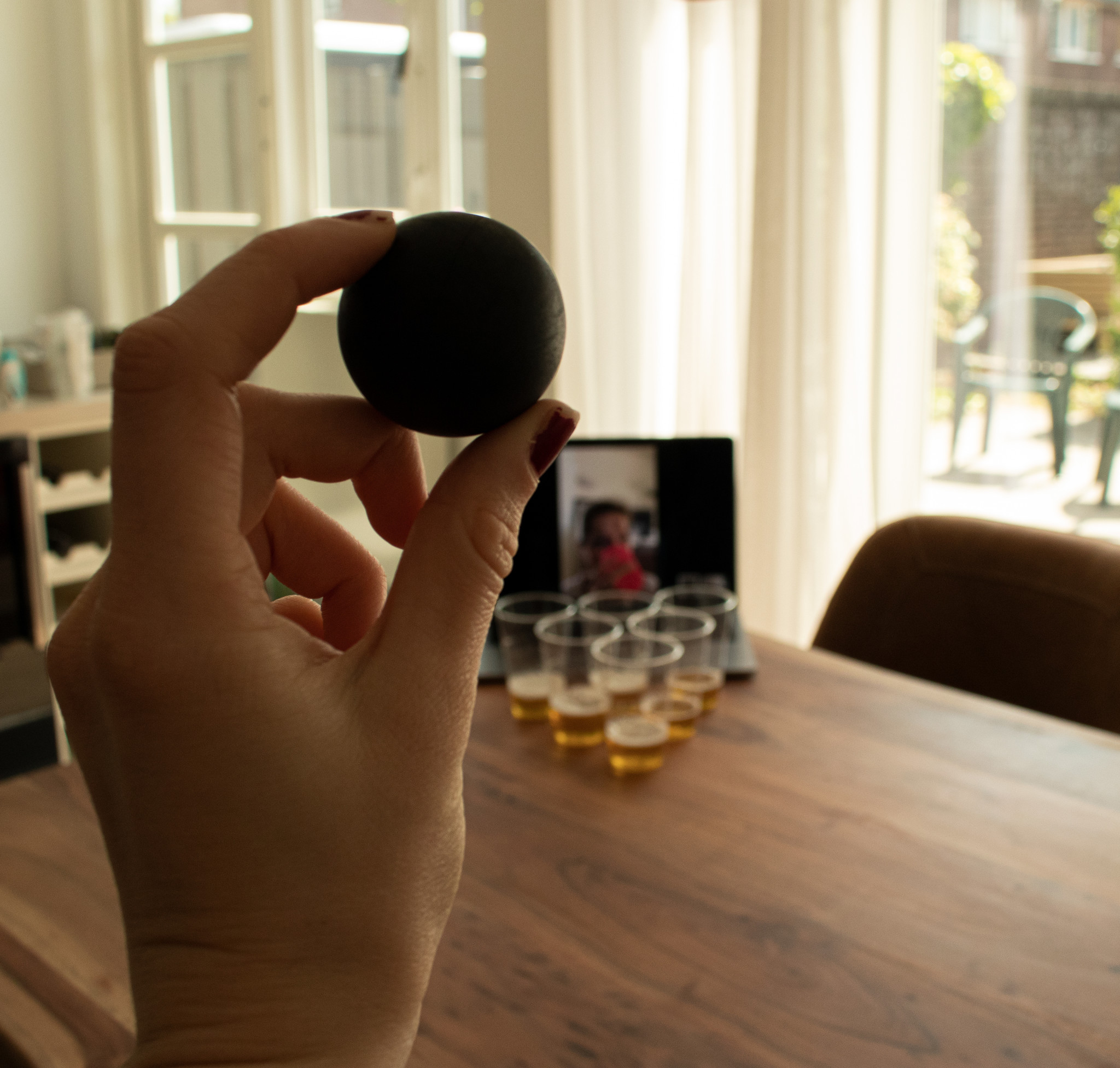 So I thought it would be fun to do another beer related self isolating blog. This time, about beer pong, or rather 'beertual pong' to accommodate everyone's current situation. We'll look into how it came to be a notorious drinking game and to give it a craft beer edge, which Uiltje beers I would recommend using to play with. 
Ping Pong + Beer cups = Beer Pong 
I think it's safe to say that most of us have played beer pong at some point in our lives - it certainly led to some messy house parties during my student days. But how did the game come to be? Well it appears the game started in the US at Dartmouth College sometime in the 1950s. It is said that when students were playing table tennis, they then started aiming for beer cups that had been left on the table tops. This evolved into the game that we know and love today, except that now we usually have 10 cups in a pyramid shape at opposite ends of a table. Although ping pong bats were still used in the early days, today you are simply expected to throw the ball by hand. So the rules? Everytime the opponent lands the ping pong ball in one of your cups, you drink up and remove the cup, and vice versa. The winner is the one who manages to get rid of all their opponents cups (as well as making them nice and tipsy!). The rules couldn't be simpler, but safe to say it's a game that can keep you entertained for hours. 
The Beertual version
So how about the virtual version of beer pong? I must say that initially I wasn't convinced at the idea, but with self isolation boredom kicking in, I decided to give it a go with a couple of fellow Uiltje colleagues. Connected via our laptops, we set up our own pyramid of cups. The virtual version means that you are aiming for your own cups at home and if you manage to get one, your virtual playing opponent must drink. A tip - we decided that it was actually simpler (and less messy!) just to have a swig of your beer rather than filling the cups with beer, but it's up to you how close you want to stay to the original version! Once we got the hang of it, it did actually prove to be a lot of fun and training for when we can play for real again!    
Uiltje Recommendations
So which of our beers would we recommend using during a game of beertual pong? Depending on how hardcore you're feeling, I would reccomend one of our lower alcohol beers such as the FF lekker met je bek in het zonnetje, a lovely session IPA at just 3,6%. A beer that is part of our extended core range, it's an easy drinking and refreshing beer, and it'll ensure that you'll survive the game relatively unscathed. If however you want to mix it up a little and need inspiration, how about trying one of our random survival kits? A box filled with six different beers (usually a mix of our core beers and anything new that we've released)  means that you can have a mini craft beer tasting whilst playing the game too! Check out our webshop for availability!
Leave a comment