Login
Log in if you have an account
Register
By creating an account with our store, you will be able to move through the checkout process faster, store multiple addresses, view and track your orders in your account, and more.
Create an account
Why fresh is best
08 Jun 2020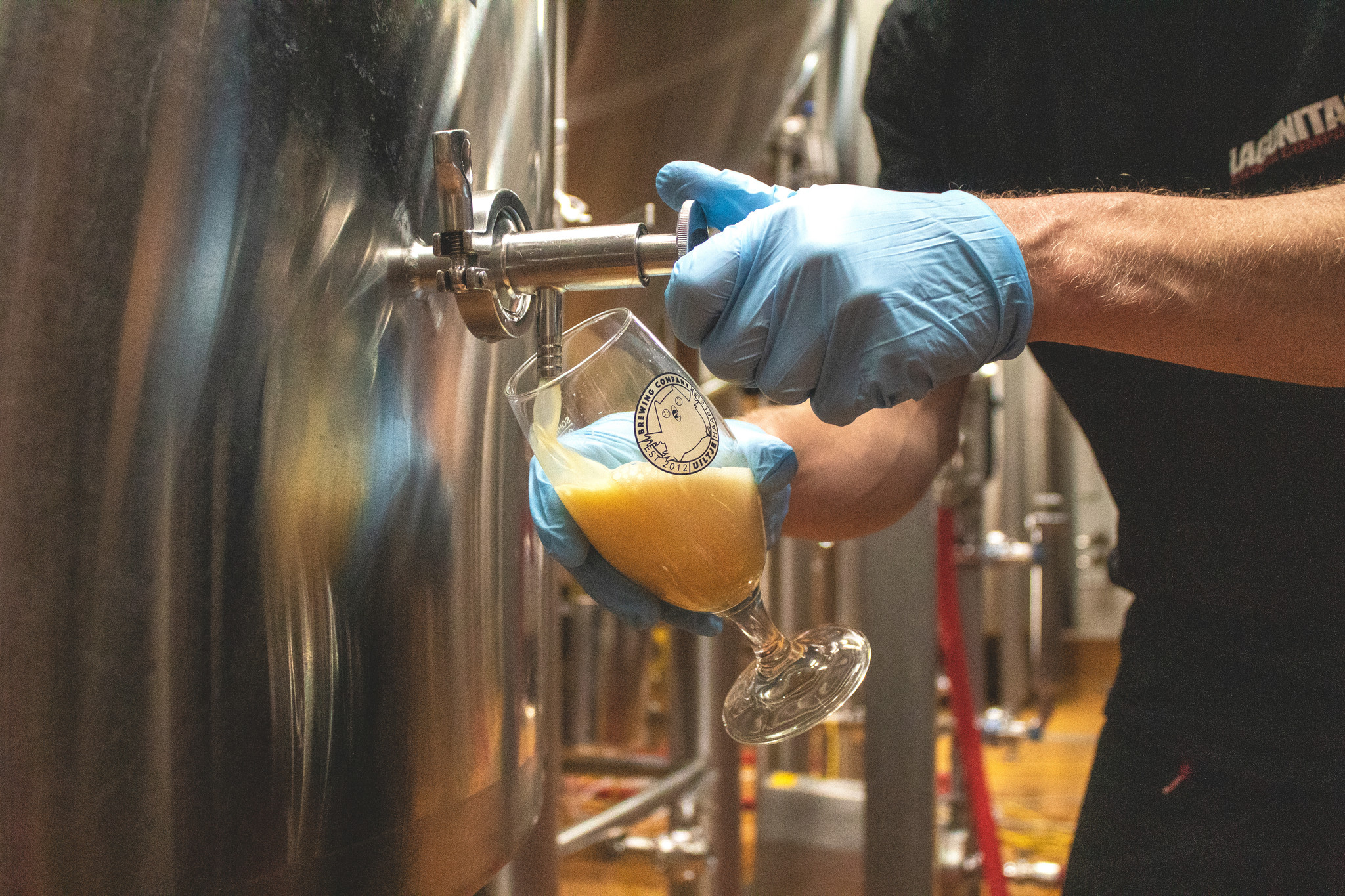 As the weeks in self isolation slowly creep by and we're already at the end of May, I couldn't help but think of our beer festival, FreshFest, that we were due to host. Like many other things during lockdown, we're having to improvise our beer drinking and I thought it would be useful to explain why fresh beer is always best...
FreshFest 
So last year we hosted our very own beer festival here in the Waardepolder, here in Haarlem, called FreshFest. Our Fresh & Fast service was already well established and proving to be popular - a system whereby, every two weeks, you receive a box of beer on your doorstep as soon as possible after packaging. We thought we'd take this one step further by organising a beer festival where the beers could be no older than 72 hours. Joined by over 20 other fellow European craft breweries - remember they had to be relatively local in order to get the beer to us within the specified time limit - it was also a great way to allow our team to both drink and talk about beer with fellow brewers. We spent a fantastic weekend sampling some of the best and freshest beer around. 
Attracting local Haarlemmers as well as people from further afield, it proved to be a great way to showcase why beers, in particular IPAs, are best enjoyed as soon as possible after packaging. We also ensured the festival glasses were sufficiently small to encourage plenty of tasting, although that didn't stop the hangovers that ensued. As it was such a success (also aided by the fact that the Dutch weather, for once, co-operated), we decided we wanted to host another FreshFest this year. But sadly that wasn't to be... 
Straight off the canning line...
So whilst we sit back and reminisce about all the beer festivals we should be at, we thought it might be good to delve into why beers, especially IPAs which are our speciality, should be enjoyed as soon as possible after packaging. Whilst all beers contain hops, IPAs as a hop-forward beer in particular accentuate the flavours and aromas of hops. 
Weren't IPAs originally brewed to last back in the day? It is true that hops have an anti-bacterial element to them and as such were seen to help preserve the beer on its long journey from England to the British troops in India. However it is safe to say that the IPAs back then would have been very different to what we are used to today - in particular with the use of aromatic american hops that we have all grown to love. A freshly brewed beer allows you to enjoy the full hop flavours, however, as the beer ages the hop compounds begin to deteriorate, this will consequently change the way your beer tastes...so If you haven't done so already, try one of our Fresh & Fast beers as soon as you can!  Our Fresh & Fast beer is also canned which ensures that our beer is protected from potential lightstrike (- detrimental to our hops!) - as well as reducing the risks of oxidation. As for FreshFest, whilst we cancelled it this year, let's just hope we can host an even better and bigger festival next year!
Leave a comment