Login
Log in if you have an account
Register
By creating an account with our store, you will be able to move through the checkout process faster, store multiple addresses, view and track your orders in your account, and more.
Create an account
Amber ale vs Pale Ale
30 Mar 2020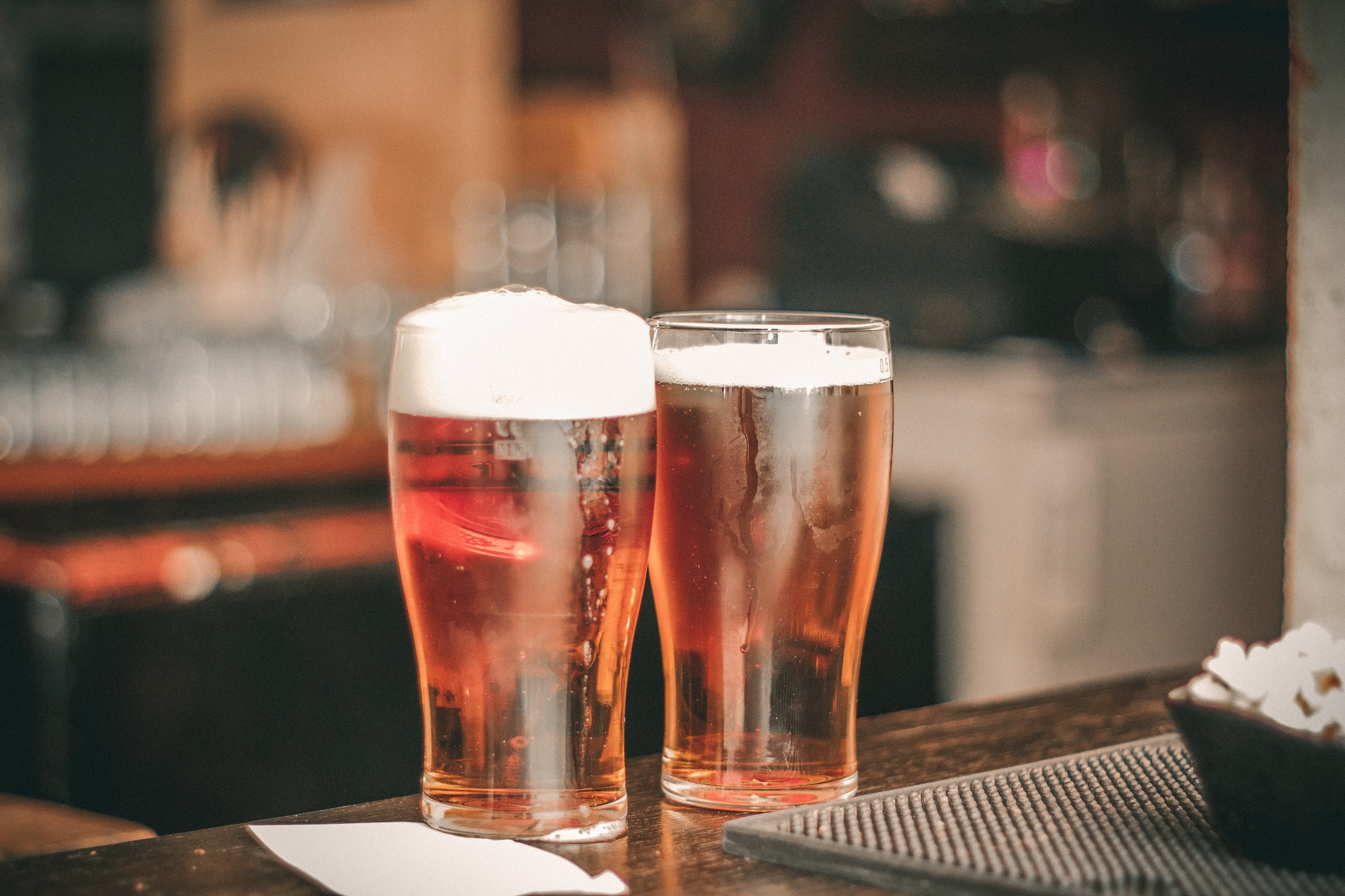 This week's blog is going to include  another beer style comparison, this time amber ales versus pale ales. We'll look at both styles and see how they are similar and how they differ as well as mentioning which of our Uiltje beers fall into either category.
Amber Ales
So first of all let's define an amber ale. This beer style is best described as being, you guessed it, amberish in colour, although this can vary from a light copper to a lighter brown (red ales are often associated with amber ales too). Whilst they can vary in their profiles, they are generally maltier rather than hoppy. Amber ales are brewed using  caramel and crystal malts, which leads to a well bodied beer as well as enriching flavours such as toffee for instance. However it should be noted that if American hops are used for this style, this means that there can be subtle citrus-like flavours present too.    
Pale Ales 
So how about pale ales? We've mentioned this beer style before in our blogs several times, a beer style that first made an appearance several hundred years ago in England, gaining a huge amount of popularity in Britain and beyond and was re-invented when the craft beer revolution began in the US. American craft brewers have effectively put a 'modern twist' on the original pale ale as they experimented and continue to do so with American hops.  As for its appearance, the name gives it away in that they use pale malts to create a light coloured beer and they are generally more hoppy than they would be malty. Today they still remain to be a hugely popular beer style as we see ourselves at Uiltje with having two (mentioned below!) featured in our core beer range.   
How these two styles differ (if they do..)
So how do these two styles differ? Well their names should give it away, in that amber ales are darker in colour than pale ales. The type of malt used  will also mean that amber ales tend to be maltier which will lead to a greater mouthfeel whereas a pale ale tends to have more hops and thus have a drier finish. However I would also say it's not as simple as that as  these two beer styles have sometimes been used interchangeably  as brewers will categorise their beer under either style. An amber ale with a higher hop content may not end up being too dissimilar to a pale ale for instance. Both have also been associated with the more traditional british style of 'bitters' which again highlights how they can often overlap.   
The Uiltje Range 
So what do we have in the Uiltje range? Well perhaps our most popular and well known pale ales (as already mentioned in our last blog!) is the notorious extraordinary hoppy Dikke Lul 3Bier as well as our juicy pale ale, Trackdown. If you check out our website, you can now access our 2020 release calendar which will tell you when both are available. 
As for amber ales, whilst they are no doubt a popular beer style in the craft industry, admittedly we haven't brewed any recently. The closest thing that we have brewed is a red ale, or rather an imperial red ale, which we then aged in sherry barrels to produce the sequence series 8 edition which is rather boozy at 11,1% ABV. So whilst we may not have any amber ales available at the moment, if you are a fan of barrel aged beers then this one is well worth a try!   
Leave a comment